Checksum and CRC Errors in WinRAR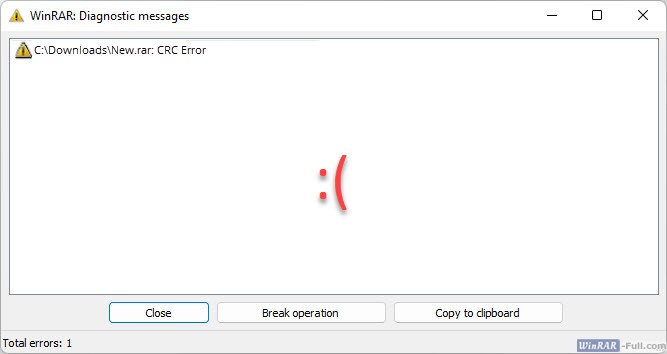 Sometimes you download a large archive from a website for an hour, try to open it in WinRAR, and get a message: Checksum Error or CRC Error. What do you do and why is this happening?
This error occurs if there were packet losses during the archive download, i.e., it seems to have downloaded completely, but several bytes of information are missing or differ from what they should be. Packet loss is a common occurrence with an unstable internet connection. The larger the size of the downloaded archive and the longer it takes to download, the more likely it is that you will see this error.
How to solve this problem?
There are two ways that you can fix the CRC Error.
Way 1
The easiest way is to download the archive again. For downloading, it is better to use special software, like a file downloader, e.g., Download Master.
Way 2
You can try to restore the archive using the built-in WinRAR function. The archive might contain information for recovery, which the archiver will use to "revive" the damaged archive.
Run WinRAR and use its interface to find the damaged archive. Right-click on it and select Restore archive(s).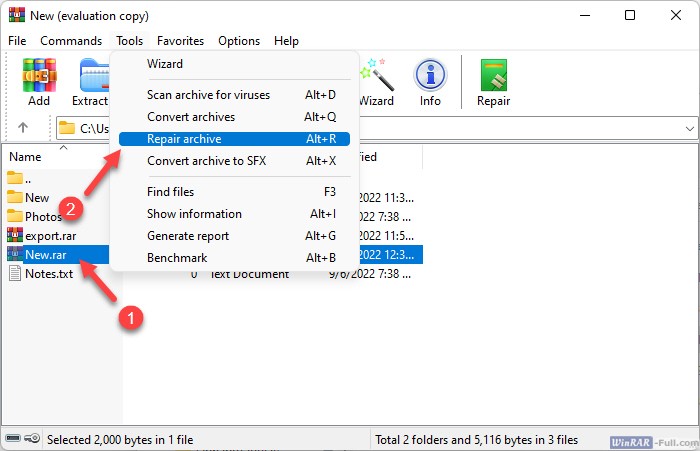 In some cases, a window might appear, prompting you to specify the format of the archive you want to restore. Specify the correct file format (its extension) and click OK.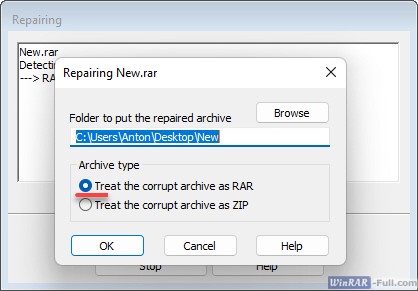 If you're lucky, the archive will be restored.
*If you constantly get a CRC error when opening any archives on your computer, we recommend that you check the RAM and hard drives for data loss using special software, such as AIDA, or seek expert advice.