HaoZip
HaoZip is an archiver for Windows, one of WinRAR's analogues, completely free for home and commercial use. It contains no ads and no intrusive services.
Review
Screenshots
Download HaoZip
The HaoZip archiver was created by Chinese developers and officially has two language versions—English and Chinese. However, its installer is in Chinese. Enthusiasts from the famous internet portal ru-board.com have fixed this problem by releasing their localized version. Now English-speaking users can download HaoZip in English with a fully translated interface.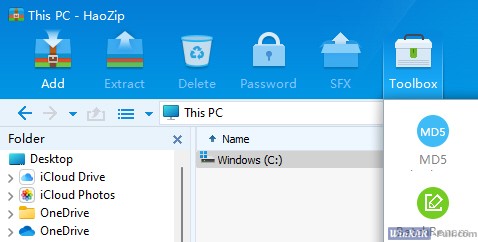 During the installation, the Imagine image viewer that is built into HaoZip will be added to Windows. At one stage, the installation prompts you to make Imagine your default image viewer (image files will be associated with it). Decline by unchecking the box if you don't want to accept this option.
HaoZip's interface resembles WinRAR in the layout of its buttons and menu items. These two archivers also have similar functionality and features.
HaoZip's features
creating archives in ZIP, 7Z, TAR.GZ, TAR.BZ2, TAR.XZ, TAR, WIM, and LZH formats. Unpacking all of the most popular types of compressed files;
creating multi-volume and self-extracting SFX archives;
an option to choose the compression algorithm (Deflate, LZMA, etc.);
built-in tools that allow you to work with virtual CDs and view images from the archives directly in the archiver;
an option to select the number of CPU cores to be used during the compression and extraction;
file compression and extraction commands are built into the Windows context menu;
can read file checksums;
an option to select the extensions of files that should not be included in the archive (useful when archiving a large number of files).
Pros
pleasant interface;
completely free of charge;
very good batch conversion of RAR archives to ZIP and 7Z;
compact view can be enabled for archiving and unpacking operations, allowing inexperienced users to more easily work with the software.
Cons
existing auto-update feature malfunctions because new versions of the software must be downloaded from Chinese servers which have poor communication channels from the U.S.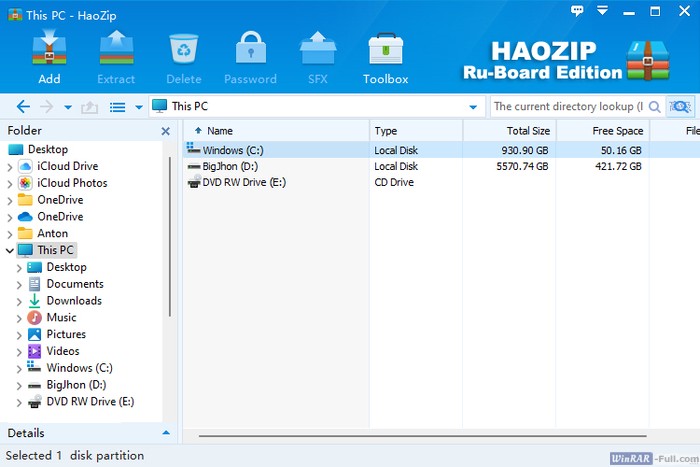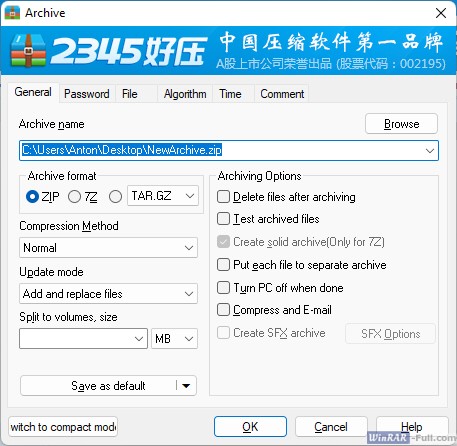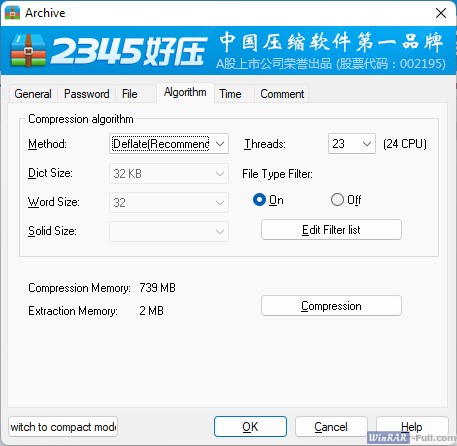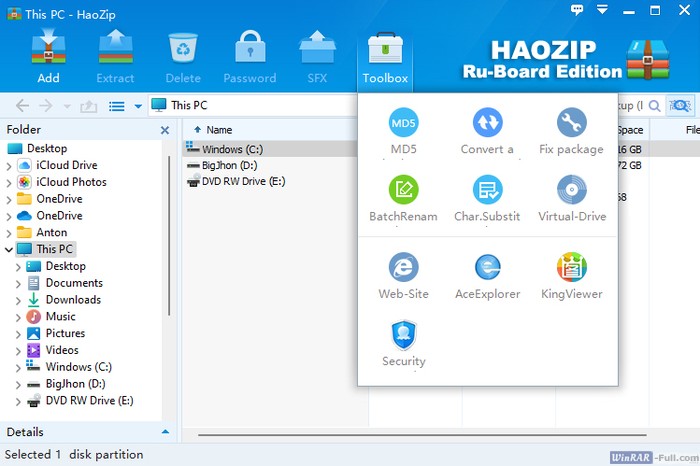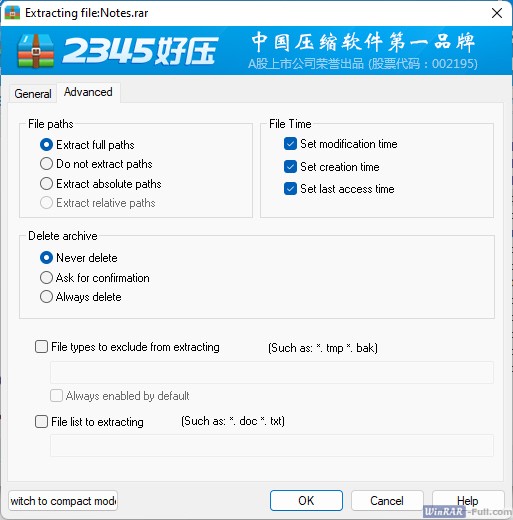 You can download HaoZip for free from winrar-full.com (English version) at the following link:
| | |
| --- | --- |
| version: | 5.5.1 |
| compatibility: | Windows 7/8/10/11 and XP |
| language: | English/ENG |
| license: | free |
| file size: | ~11MB |
Report a broken link!