How to create a password-protected archive using WinRAR
You can protect any RAR file with a password during its creation. Follow the instructions (or watch the video guide here).
Step 1
Open the WinRAR window, select the files you want to archive, and click the "Add" button. You can also select the files in Windows, right-click on them and choose the option "Add to archive…".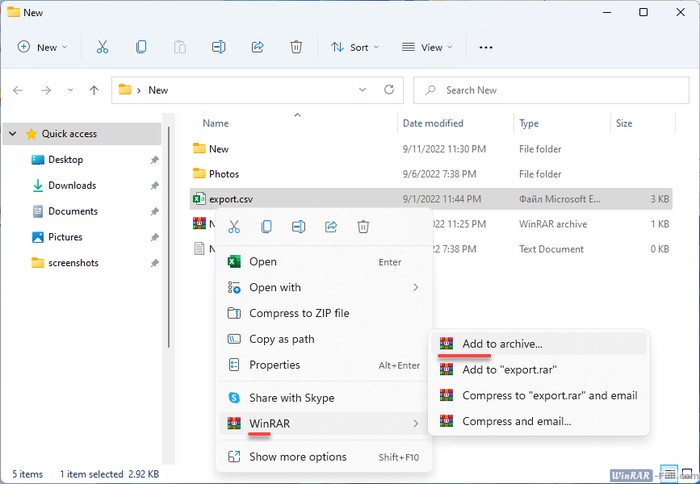 Step 2
You will see a new window with parameters, compression methods, and other options. Click "Set password…" button to set a password on your archive. Depending on the version you are using, it can be found either in the window that appeared or in the "Advanced" tab.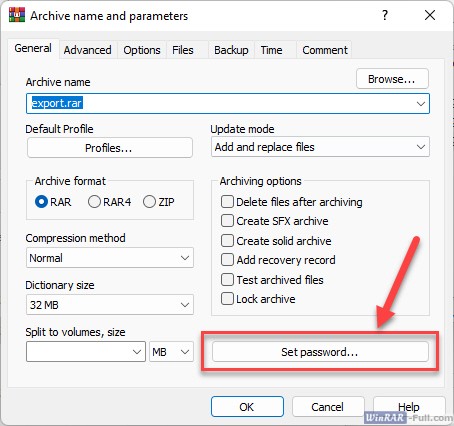 Step 3
Enter your password in the window that appears and click OK. Make sure to write the password down: a lost password cannot be restored other than by trial and error.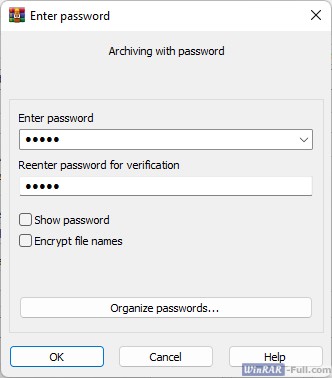 Step 4
Click OK again to create your archive. This can take a few minutes if the files you selected were large. If you wish, you can choose the compression method "Store" to create an archive with maximum possible speed, but without any compression.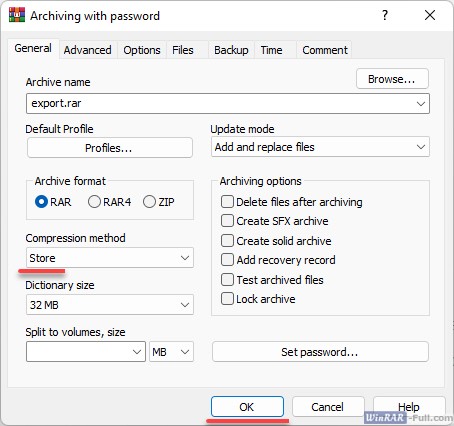 You can open the resulting archive freely, but you cannot extract from it or view the contents of the files inside without providing the correct password.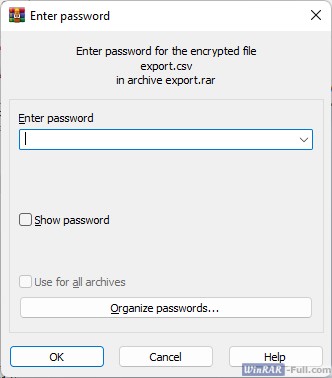 Video guide: