How to install WinRAR theme
A WinRAR theme is a file that has the .theme.rar extension and a size of less than one megabyte. To install the theme, download (see our collection of 19 themes for WinRAR) and run it by double-clicking on the .theme.rar file. A window will open prompting you to start the installation. Accept by clicking YES.

The installation process will start; in a few seconds you will see a message saying that the theme has been installed and you can change it in the settings.

Changing the theme in WinRAR
You can change the WinRAR theme in the main menu. Open Settings > Themes; here you will find a list of all the previously installed skins. Select any one by simply clicking on it. The theme will change right away and the icons of the archives will also change (if implemented in the theme). In most cases, you do not need to restart the archiver.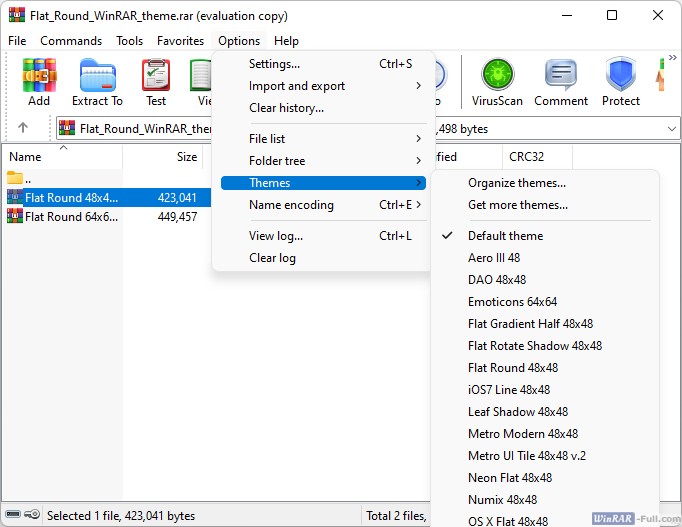 The video shows you an example of how to install and change the theme in WinRAR: